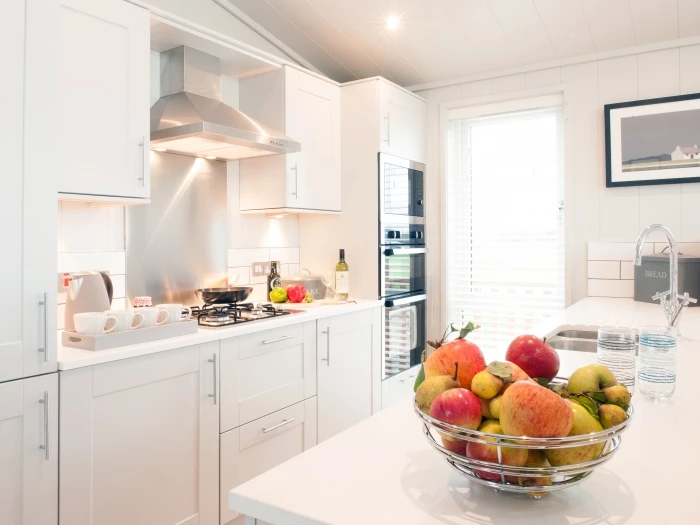 We presently have one remaining pitch for sale which come with a bespoke built Retreats cedar clad lodge.
There are many options available to personalise and upgrade your Overwater Lodge to make it truly unique. When you purchase your Lodge you'll be able to go through the specification step by step with our Lodge designer, customising and personalising each room.
Lodges come with a 100 year site licence and cost £185,000. We also include FIVE YEARS FREE MOORING for your boat. Pitch fees are £2819 per year, including VAT. Water, electric and gas is metered to your property.