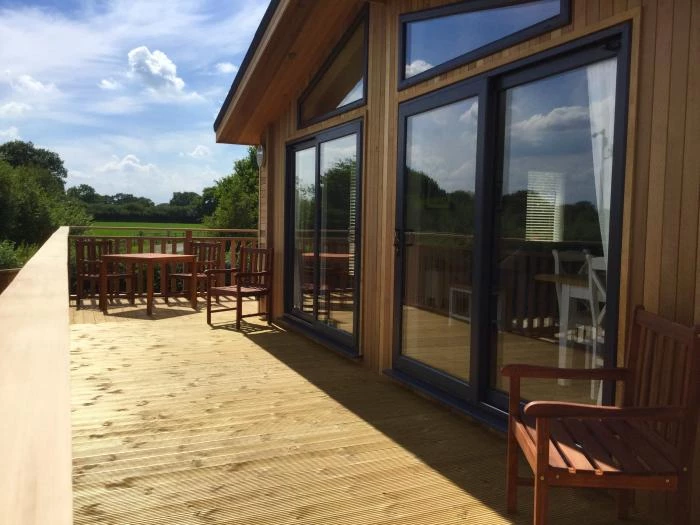 It seems like ages since I last wrote a blog – in fact it is – and so much has been going on I think I might have to start posting monthly again, just to keep up! Spring came and went, well in the end it mostly got washed away but hopefully we're into the better weather now. The Audlem Lass is now well and truly into its eighth season and people seem to arrive almost daily in the Overwater Wheelybus to have a go on the Wheelyboat. Crick Boat show was amazing as usual – this year saw record attendance on the Saturday and as Angus and I were both there I can definitely vouch for that! We were there from the Friday until the Sunday and there was such a lovely atmosphere. It was great to catch up with people, moorers old and new which makes up for the fact that every year we go to Crick and have to miss the fantastic Audlem Music Festival. This year I caught the tail end of it as we drove home through the village and it sounded fantastic!
Life on the marina has been rather hectic. The season seemed to kick off all at once at Easter and has been busy ever since, despite the mixed weather. On the marina we've been busy replacing some of the main beams on our jetties – seems that we must have had a dodgy batch of wood when we were being built which has affected a few of the jetties. Land and Water who built the marina for us have been fab and sent in a team people, two of whom actually helped in our initial build so it's been great catching up with Dave and Yaryk. We've also had friends over from Germany staying in Ash Lodge. They were here the first weekend we opened the marina so it's lovely for them to see it again in full bloom. The loved staying in the lodge and one night we joined them for dinner and played tourists – sitting out on the decking watching the world go by was lovely!
As I type I'm looking out of my window at blue sky and sunshine (long may it last) and every so often I spot the geese moving towards the edge of the marina like an invading army. They seem to have taken a liking to some of the vegetation on the dog walking field – it's not a great scenario as they have to cross the road to get to it – so Sam and I are spending our time looking out for them so we can run out and chase them off which involves a lot of running, shouting and honking (and that's just the geese). I have explained to Sam the bit about "and any other duty..." on the bottom of his job description.