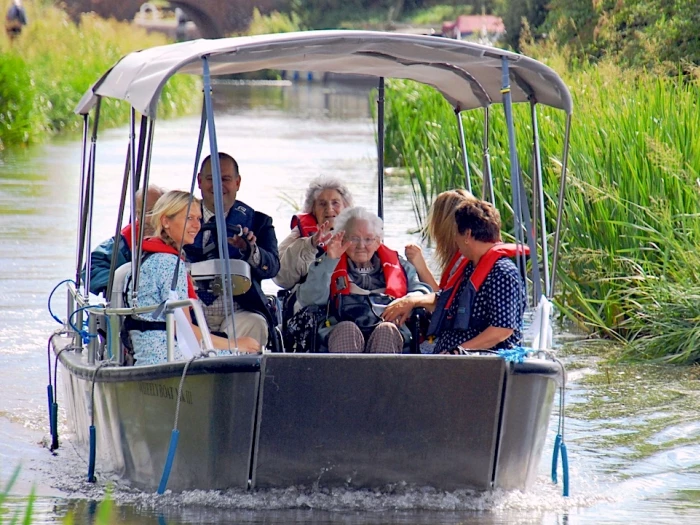 The Overwater Wheelyboat Service offers a specially-built boat with wheelchair, walking frame and walking stick access for people. The boat is moored at Overwater Marina, on the Shropshire Union Canal, between Nantwich and Audlem.
The boat can carry 8 passengers with 4 of those in a wheelchair. A normal booked trip will last from half an hour to an hour and a half depending on the weather and passengers wishes. The marina cafe is open every day and has disabled facilities. A disabled toilet is available in the Marina Reception Building.
Our normal operating days are Monday to Friday throughout the spring, summer and early Autumn at 11.00am, or 2pm. You can book a visit by contacting Overwater Marina on 01270 812677 or by email info@overwatermarina.co.uk
You can also visit the Overwater Wheelyboat Services website for more details: www.overwaterwheelyboat.co.uk. We ask for a small donation to help with running costs. Please show your support by helping us raise funds to keep the Wheelyboat on the water!