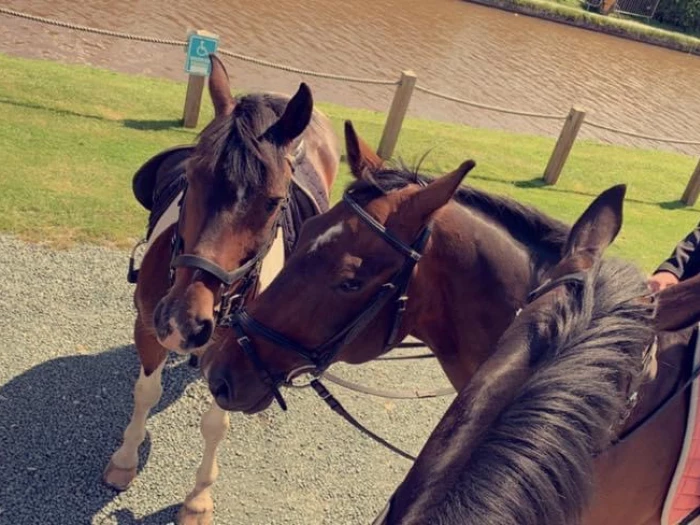 Janet's Blog October 2020
What a funny old summer we've had. Thankfully, everyone has carried on being able to visit their boats and the touring site has been busy and, by and large everyone has been really good at keeping up the social distancing. What a blessing the weather has continued to be. I know it was a little cold at times during August but it more than made up for it with the mini Indian summer mid-September.
This summer has seen us welcome our new workshop manager Matt who can often been seen whizzing round site on his bike and thankfully both Des and Elliot are now back in from furlough. Angus and Colin have been busy outside and everywhere is looking so lovely. At times it does feel a bit like we're painting the Forth Bridge, but keeping up with the maintenance in such a regular fashion does give us an enormous sense of achievement (although I'm not sure I'll agree with that when I'm jetty walking in the middle of December!)
At home, daughter No.1 is busy with her horses. She has two lovely, young Connemara ponies at the moment which she's bringing on in her spare time. We've managed to get out to a few dressage competitions and her fancy dressage horse is definitely getting better at some of the more complicated movements. Daughter No 2 is back at school (collective sigh of relief) and made us very proud in her fledgling career as a trainee assassin by being selected to shoot for Cheshire and North Wales. I managed to part company with my horse Matty after a bit of miscommunication over a show jump – all I can say is I don't bounce quite as easily as I did 20 years ago and definitely had the bruises to prove it. Fortunately Matty is so marvellous that whilst I may have muttered words like "glue factory" and "knackers yard" when I was checking if I could still move all my limbs and picking bits of arena surface from my teeth, I quickly forgave him and we're heading off to the British Dressage Quest Dressage Regionals this October to strut our stuff.
Moving into the autumn with the prospect of a socially confined Covid winter I'm starting to contemplate lots of inside jobs like finally tidying my filing cabinet (I've been doing it for the last 2 winters but always seem to find something else to keep me busy), and even tackling the mountain of papers on my desk (David hates it but actually I quite like it that way – and yes I DO know where everything is