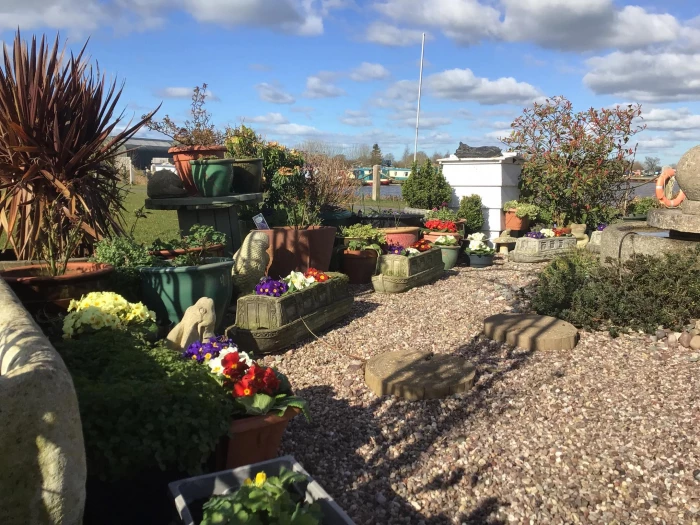 Spring is here!!
It's my favourite time of year – the hawthorn in the hedges on the marina drive is greening up and the May blossom is out – how does the saying go? "Never cast a clout, till May be out", meaning don't take your coat off until the May blossom is here – May blossom being blackthorn of course – the nasty spikey one which always gets me in the autumn when I go on a raiding session for sloes (sloe gin!).
The trees are opening out all around the marina and it's so exciting to see all the buds on the new planting we did over the winter round the glamping wagons. Most exciting of all is we have another Overwater wedding! David (Marina Manager) and Carol (Touring Park Manger) tie the knot on Monday and we're looking forward to a good party to celebrate.
Following on from the last Overwater wedding (Sam and Rachel) we also have some news to share – Sam and Rachel have become the proud owners of Nellie – a 10-week-old cocker spaniel who will soon be joining us during the day as office puppy.
As I look out of the window, I can see a couple of swans taking quite an interest in the promontory by Marigold and we're hoping they might nest there – it's been a while since we've had Overwater cygnets.
Workshop are busy getting everybody ready for the new cruising season and the Audlem Lass is back in the water. Here's hoping it's going to be a great cruising season and that Covid numbers start to reduce with the better weather and that the horrible goings on in the Ukraine become resolved.