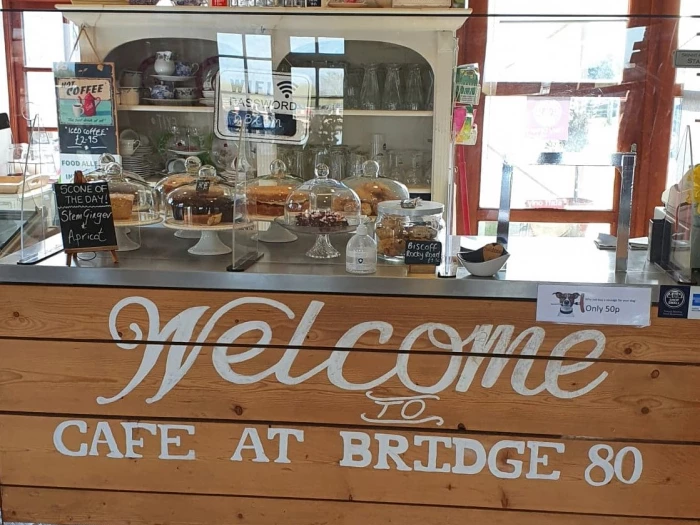 Cafe at Bridge 80 is pleased to be welcoming customers back for outside meals – the canalside marquee is now back in use.
Cafe opening hours are 9.30am to 4pm everyday.
They also have a selection of deli items for sale – including gluten free and vegan, and areoffering Made to Order Hampers and Cream Tea for 2 Boxes.
For further info please call 01270 811212