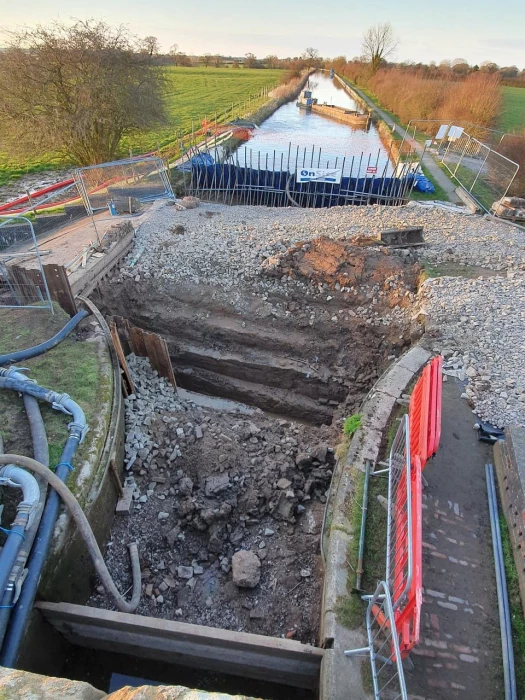 The latest statement from Canal & River Trust on the work at Bennetts Bridge is promising, and it looks hopefully that it will reopen at Easter – ready for cruising to begin from the 12th of April in line with government guidelines.
"Our contractors are making good progress at Bridge 80, Bennetts Bridge on the Shropshire Union Canal and have now laid the first section of pipe from the inlet head wall to the offside washwall. This weekend, they will be working to remove the shoring from the first section and clear the bed ready to start excavating the next section of pipe across the canal
While there is still a lot of work to do, we are still aiming to reopen the canal by Easter and will provide a further update by Friday 19 March".