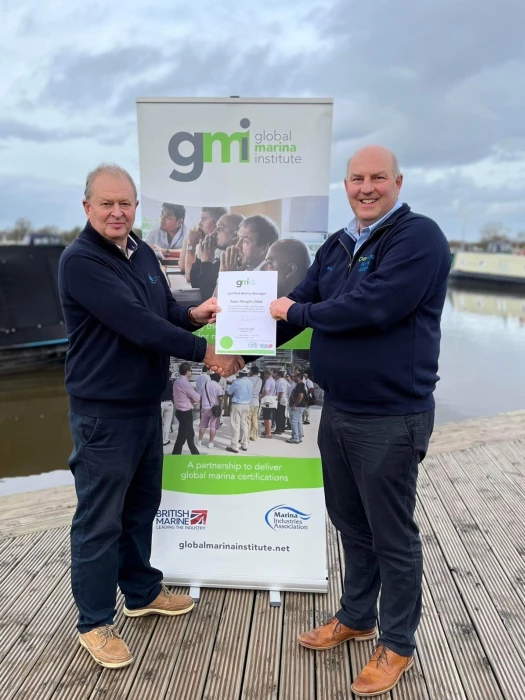 We are delighted that Angus Maughan has gained his Certified Marina Manager (CMM) qualification, after completing a course with the Global Marina Institute, an educational partnership between the British Marine and Marina Industries Association.
A qualification recognised by both coastal and inland marinas, the CMM accreditation employs a rigorous set of criteria, and a robust application process, that ensures candidates have met the high standards required.
Achieving the internationally recognised CMM, is a recognition that a senior marina manager has distinguished themselves as an outstanding professional, and is therefore something to be very proud of.

Well done, Angus!