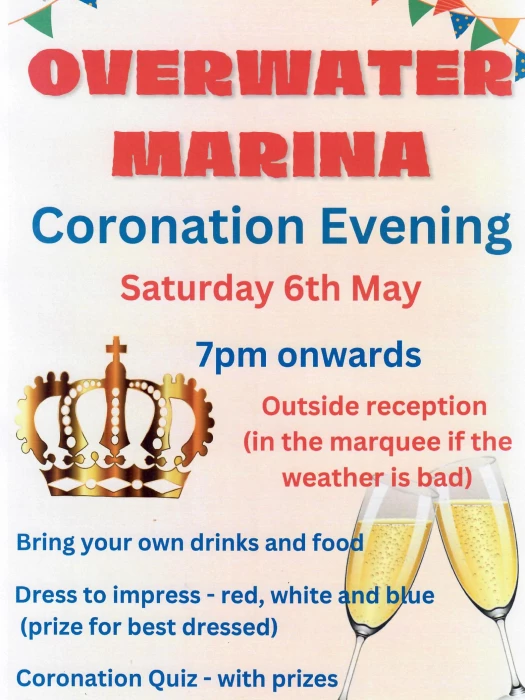 Join us on Saturday 6th May as we celebrate the Coronation with a get-together outside reception – in the marquee if the weather is bad.
Music and merriment from 7pm onwards.
Bring your own food and drink – and if possible a chair.
Free handout quiz – with prizes.
Dress to impress (red, white and blue) – with prize for the best dressed guest.