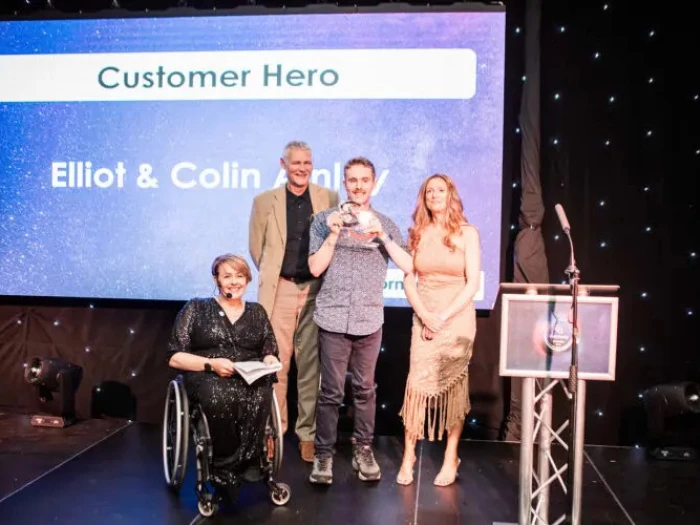 Elliot's Award
Congratulations to Elliot who won an Everybody Health and Leisure Award at Crewe last week, hosted by para-olympian Baroness Tanni Grey-Thompson

Elliot, who works on the Overwater reception on a Thursday, was born with Cerebral Palsy. Back in April, he was referred to Everbody after suffering a serious fall resulting in a head injury – this left Elliot with some physical difficulties to overcome.

His dad Colin, who you will remember retired from the Overwater team last year, was also presented with the award, for joining Elliot to ensure he was okay in the gym environment – this also allowed Colin to improve his own physical health.

Presenting the award, the Everybody team praised both Elliot and Colin for their commitment, saying "Since Elliot has completed the 12-week exercise referral programme, Elliot and Colin are both still attending the gym two to three times per week, which is a fantastic achievement."

Well done Elliot & Colin