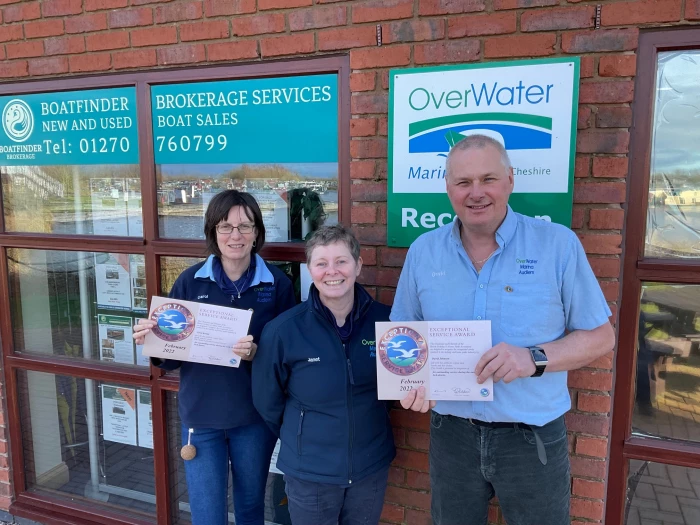 There's been much excitement in the office this week, as David and Carol received awards from the British Holiday and Home Parks Association.
Marina Manager David and Touring Park Manager Carol have been recognised for their outstanding service during the early Covid lockdowns, when they remained at Overwater making sure that customers and boats were looked after.
They definitely went above and beyond, keeping us all entertained on Facebook with quizzes and singalongs – we really miss a song from Slippers!
Congratulations to them both.