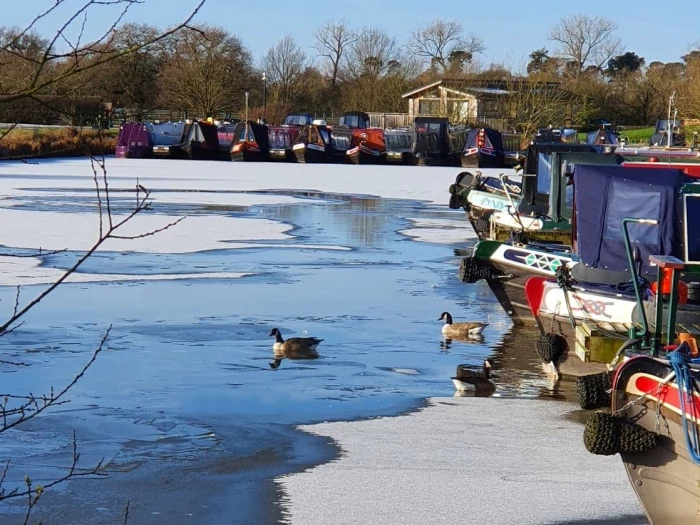 Heater Servicing.
With the cold weather just around the corner, it's important to get your diesel heater serviced.
We are currently offering the following, at very competitive prices:
Diesel Heater Service – £130 + parts

Diesel Heater Service and de-coke – £227.50 + parts (heater being stripped and bench serviced).
Overwinter at Overwater
Last year, we had a large number of boats experience burst pipes – resulting in considerable damage costing customers thousands of pounds.
It is therefore important to spend a little time considering how you can keep your boat safe this winter.
We can make it easy with the following packages:

Overwinter Care Plan
Includes our standard winterisation package PLUS a regular check of your boat (start engine, check batteries charging, check for obvious leaks, check shoreline meter – electric cards charged extra) AS WELL AS de-wintering, including reconnection of water pump, refill of tank and general check. As an optional extra you may also wish to choose a winter engine and gearbox oil and filter change (From £100)
Cost £465(Does not include antifreeze)
Standard Winterisation Package
Includes engine and heating antifreeze checks, battery terminals cleaned + greased, bilges cleared, stern tube tightened, water tank drained, water pump check + disconnection, calorifier check, water heater drained, shower head removal, deck drain holes cleared, ventilation checked and battery isolation switch check.
Cost: £220 plus antifreeze
Optional extra: Engine + gearbox oil & filter change from £120

Weekly Winter Boat Check
For peace of mind, we offer a weekly (or fortnightly) Winter Boat Check which includes checks that your batteries are charging, there are no obvious leaks or bursts, that alarms are operating (where a test button is available) and a shoreline meter check and top-up (electric cards charged extra)
Cost: £22.50 per check
De-Winter your boat – from £130
To book your service, please contact reception on 01270 812677 or email info@overwatermarina.co.uk