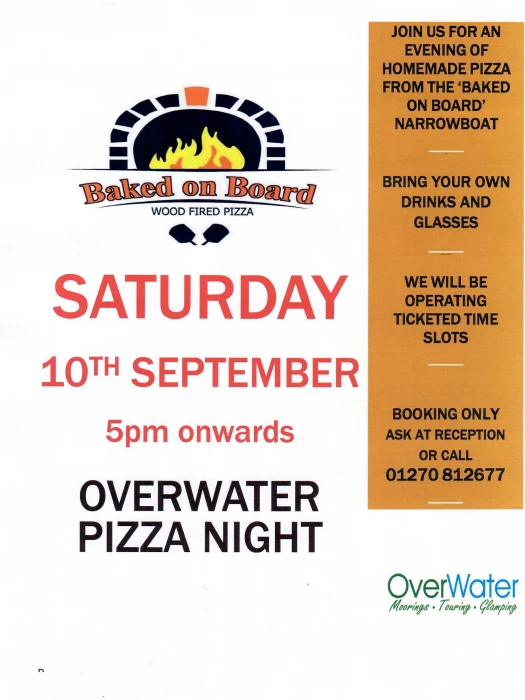 Pizza Night with Baked on Board

Please join us on Saturday 10th September for a pizza evening from 5pm onwards with Baked on Board pizza boat.

Simply, book your time slot in reception, or call us on 01270 812677, and pre-order your pizza.

On the night, pay Baked on Board for your food – they will be moored on the fuel bay – then join us outside the Cafe. Bring your own drinks and glasses and we will provide the music and sunshine!

See you there.