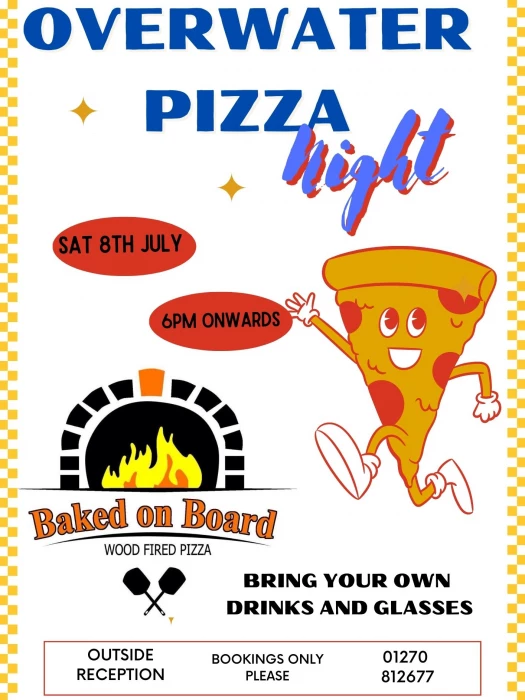 Baked on Board will be back at Overwater on Saturday July 8th from 6pm onwards.
Please pop into reception, or call us on 01270 812677, to book a time slot and pizza choice – pay on the night.
Then just bring your drinks & glasses and we'll provide the sun and music!
Menu Choices
Navigator Margherita
£9.00
Lock-Keeper Pepperoni.
£10.00
Fiery Lockkeeper.
£11.00
Mushroom Forager
£10
Beetroot Boatman
£10
Chimney Stack Chicken
£11
Starboard Summer Vegetable
£10
Additional toppings: chillies, jalapenos, olives, anchovies.
GLUTEN FREE BASES AND VEGAN 'CHEESE' AVAILABLE WITH A SMALL ADDITIONAL CHARGE
CHILDREN'S MENU
CAPTAIN BOB
TOMATO SAUCE AND GRATED MOZZARELLA.
£6.00
CAPTAIN HAM
TOMATO SAUCE, HAM, MOZZARELLA
£7.00