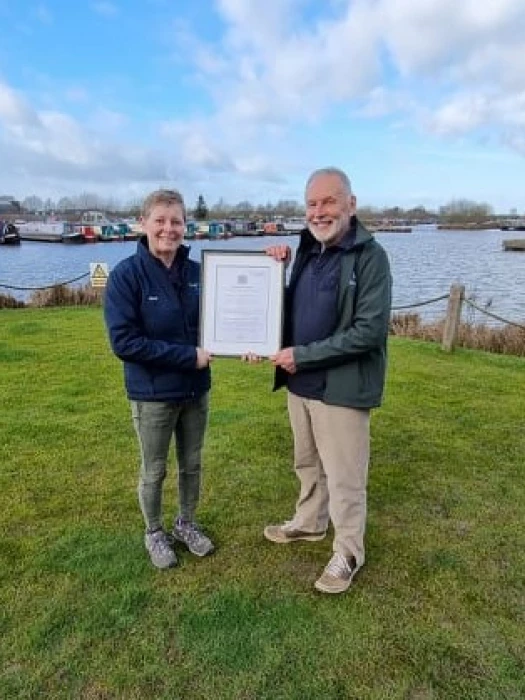 Today, John Humphries from Wheelyboat Services presented Janet with our Queens Award for Voluntary Services Certificate – which will be proudly hung in reception.

The Wheelyboat can carry 8 passengers, with 4 of those in a wheelchair. A normal booked trip will last from half an hour to an hour and a half depending on the weather and passengers wishes.

The Wheelyboat is now taking bookings from early April and more information is available by calling Overwater on 01270 812677.