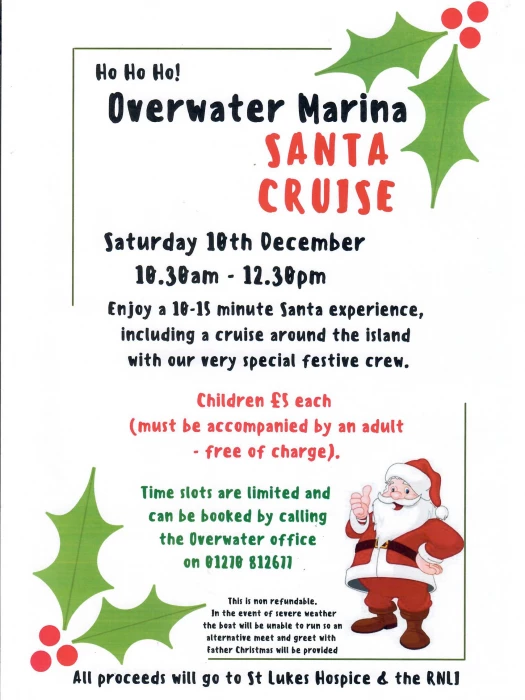 Ho Ho Ho!!

Join us for a special 10 -15 minute Santa Cruise aboard the Audlem Lass with Father Christmas and his festive crew -Saturday 10th December from 10.30am to 12.30pm.

Time slots are limited, and can only be booked by calling the Overwater office on 01270 812677 or popping into reception.

Children are £5 each (and must be accompanied by an adult – free of charge). This is non-refundable.

All proceeds will go to St Luke's Hospice & the RNLI